VH1's newest email included a link to their "Top 20 Most Anticipated Albums of 2012." I was curious to see what VH1 is excited about for this new year.
1. "

With the reign of

Adele

perhaps taking a brief hiatus..." Oh, Adele. I have nothin' but love for ya. However, anytime "Rolling In The Deep" comes on the radio, I switch to a different station. It's just sadly become an instinctual behavior. Sorry, girlfriend.
2.
Lana Del Rey - she's scheduled to be on SNL on January 14, and I've seen her video for 'Video Games' and am really digging the older style of her sound and the Super 8 style video. I'm definitely interested to see how she performs live, and to hear more from her.
3.
No Doubt is supposedly scheduled to release their first album 11 years? Whoa. I didn't even know they were even still together. I definitely played the hell out of the Tragic Kingdom album back in '95-'97ish. I'm curious to hear what they have going on now.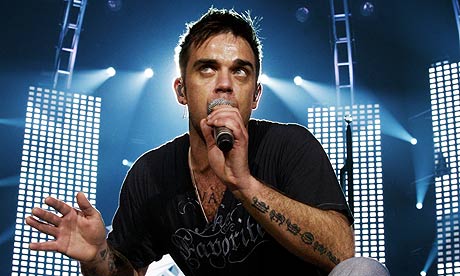 ... no, really? Where's he been?
6.
The XX – "It's can be said that it's fairly rare for a band to follow through with their sophomore release after a cosmic debut, but we have high hopes for the XX and think that they just might deliver on our expectations." I'm actually pretty psyched to hear that they've got something new coming out soonish. "Heart Skipped a Beat" is a favorite of mine, check it out if you're not familiar with The xx.
P.S. VH1, the band spells it with lowercase x's. You also spelled Kanye's name wrong. #justsayin
Anyone have thoughts about these or other anticipated 2012 releases?